Best Tacos in Texas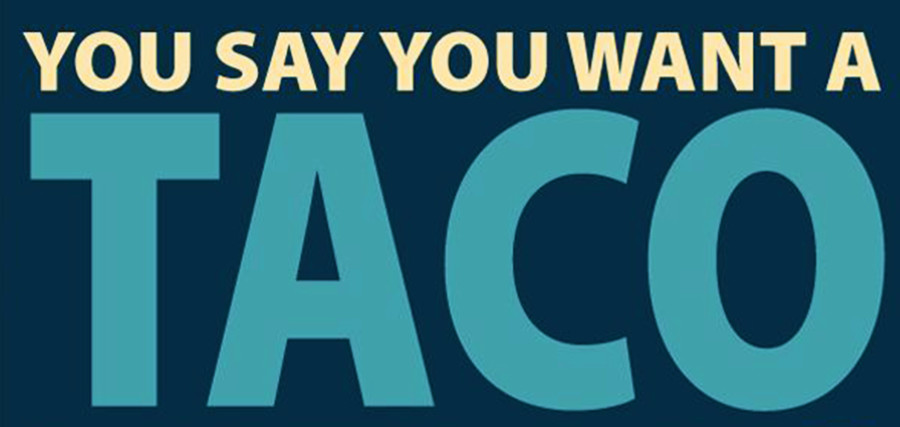 ­Growing up a seventh generation Tejano, food has always been at the core of my family traditions, discussions and sometimes-even arguments. If you are thinking what can you argue about food, then you must have never made the mistake of saying that someone charro beans are the best you have ever tasted in the presence of your Mom, Grandma and any other female in your family all at the same time.
Besides being Tejano I grew up in a family that is full of restaurateurs: from chefs and cooks to servers and caterers. I have had the privilege of being raised around humble people who strive to make their customer always feel like family.
So when sitting down to let you know what is the best taco in Texas I had to look at it from a different angle than most food critic; I took the viewpoint of where can I take my Mom, Abuelitas and Tias to eat and have them all enjoy their meal without making the comment, "For this, we could have ate at home."
This is not going to be who has the newest flavor of the season or who has the most modern storefront review, I am basing this poll on who has the best flavor compared to the best cooks in my family. You can see that this is a list that is not an easy list to even be considered for. What you will see is small establishments that have a cult-like following that are bursting with love in every item that they make by hand for their customers.
The other thing that will be missing from this review is that the locations will not be ranked; they are all great in their own right.
Like everything in life you must start with a great foundation if you want to achieve great heights, when speaking of tacos that would be the tortilla.
For a tortilla to be great, it must be handmade. In all of the eateries that are listed below, they all have this in common.
The best tortilla that I have tasted goes to Taco Taco Café in San Antonio. Their flour tortillas are not only hand made but are thick, yet fluffy with the right amount of crispiness that gives it a light crunch when biting into. This small piece of culinary bliss is located at 145 E Hildebrand Ave. near McCullough Ave. and has been herefor over 14 years. When you first walk into Taco Taco Café you will be greeted by the multiple flavors that are hanging in the air ready to welcome you with a warm embrace. The seating area only holds 35 to 40 guest which gives it that small town diner feel to it along with the waitresses that remind you of an old friend glad to see you with their smiles. When it comes time to decide what to eat you are on your own there, for there is no wrong answer. Everything on the menu has authentic flavors and would leave the pickiest critiques silent under the spell of such fresh and rich taste. If I was forced to pick one item off of the menu it would be the Pappas con Chorizo taco.
The taste of this taco had the power to transport me back to my childhood when I would go on fishing trips with my grandparents. The Chorizo is fresh and sweet with a slight hint of heat, then the potatoes are cooked in the Chorizo's grease soaking in all of the flavor before they are lightly toasted and wrapped in one of their tortillas.
The second thing that you need to make a great taco are fresh ingredients that equal superb authentic flavors. Laredo Taqueria on 915 Snover St. in the Hieghts neighborhood of Houston has accomplished this requirement without question. It does not matter if you are going for breakfast, lunch or dinner you will find a fresh dish that will have your taste buds thanking you for choosing to eat here. No matter what you eat here from the carne guisada, nopales or spicy fajita you will leave happy.
When I trek out to Taqueria Laredo I always order the Chicken Mole tacos with refried beans on a fresh flour tortilla. Mole is a very sensitive dish that can go wrong very quickly – but not to worry ­­– here it is made to perfection. The ancient recipe goes back to the Aztec and Mayan cultures is carried out with great pride by the ladies in the kitchen making the sauce to the proper thickness that is not watery but creamy and still allows the chicken to be the star of the dish.
The last item that is needed in a great taco is for the atmosphere to feel welcoming as if you are coming home. For this reason, along with the other two, Lopez Mexican Restaurant on 11606 Wilcrest Dr. in Houston has one of the best tacos in Texas. Greatness in an establishment always starts from the top and soaks down into all of its employees; it is no different at Lopez. Its founders Rodrigo and Bertha and children who have grown up in the restaurant Jonathan, Jose and Ana navigate Lopez, who treat all of their employees as family and their customers as guest in their home.
Lopez has been a staple in Southwest Houston since 1978 and has only one location due to the beliefs of Don Rodrigo that opening a second location would not allow the attention it deserves to bring the most authentic feel of the original both in atmosphere and taste.
Once again, there is no wrong answer to what to eat here and although their Tacos Rancheros are my second pick on the menu behind the Carnitas it is easily in the mix for the best Taco in Texas. The Ranchero taco is a fresh flour tortilla filled with slow cooked beef rib meat with caramelized onions and tomatoes served with fresh homemade pico de gallo and guacamole.
Feel how you wish on which one of these three tacos you will call your favorite; I will put any of the three against any others in our great state. Feel free to write in your choice for favorite taco and taco location to jcanamar@hccegalitarian.com.
Until next time, ¡Buen Provecho!