Over 2,000 turn tassels at HCC graduation
Hang on for a minute...we're trying to find some more stories you might like.
Houston Community College's 2015 commencement ceremonies were held on Saturday at the NRG Stadium.
The morning ceremony for associate degree recipients had 1,260 graduates, 197 faculty and 7,018 family and friends in attendance.
"To graduate in a field that you have chosen is a step toward achieving your dream of success," said HCC Chancellor Cesar Maldonado at the morning ceremony, "your education is something that no one can take from you."
Congresswoman Sheila Jackson Lee told graduates that in order to make a difference in people's lives, "You must have the confidence and strength, and the willingness to learn and to achieve. You must be informed."
Scott McClelland, president of H-E-B Houston Division, better known as 'the H-E-B guy' from commercials, was the morning commencement speaker.
He told HCC graduates that, "One of the most significant benefits that you get from graduating college is the journey that you've taken to get here, versus the tests that you've had to take. And what's significant is the 'who you've become', inclusive of everything that you've learned. You're a changed person. You're a bigger person because you've attended HCC."
McClelland also encouraged graduates to think about what bestselling author of 'The Road to Character', David Brooks, calls 'eulogy virtues' instead of just 'resume virtues'. McClelland explained that eulogy virtues focus on who you are and are talked about at funerals, while resume virtues focus on what you do and are put on a resume.
"If you focus on who you are, you will be better at what you do. But generally we never think about this, and as a result, we end up where life takes us, instead of guiding life where we want to go."
McClelland challenged graduates to write down who they want to be in a variety of aspects of their life when they went home.
"It starts with 'who is it that you want to be?' not, 'what is it that you want to do?'" McClelland said,
"Doing is an activity," but, "Being is about who you say you are. Being isn't about skills, it's about values."
"It's a question of who you are, and letting that guide your overall actions," McClelland said, adding that, "everything we do is a choice."
"It's never too early to think about how people are going to remember you," McClelland concluded.
The afternoon ceremony for workforce certificates and GED graduates had 940 students, 80 faculty and 5,337 family and friends in attendance.
Gina Luna, chairman of JP Morgan Chase-Houston Region, was the commencement speaker at the afternoon ceremony.
"Many of you are the first in your family to earn a college diploma," Luna pointed out, "To do that, you've left your comfort zone. You ventured into unfamiliar territory and blazed a new trail. That is not easy. In fact, it can be a little scary. And in doing that, you've changed your life. And you may not realize it, but you may have helped change the lives of your friends and your family as well. They see what you're doing, and I suspect a few of them are starting to re-think what's possible in their own lives. As a matter-of-fact, you've probably inspired them."
Luna gave the graduates some advice for the future, "Always do your best work. No matter the assignment, whatever the situation: never settle for less than your personal best. And whenever you're doing your best work, understand the context of your assignment. How does what you're doing fit into the bigger picture? And what can you do to step past the obvious and take your contribution to the next level?"
She reminded the graduates that, "You're always setting an example for people around you. So always, always do what's right. Your personal integrity is your most valuable asset. Never compromise your principles, or your values."
Luna challenged graduates to, "Just think big. Continuously ask yourself, 'what impossible thing will I do next?' Keep taking risks."

About the Contributors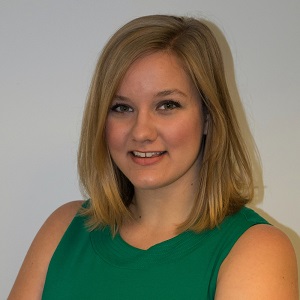 Alyssa Foley, Editor
Alyssa served as The Egalitarian editor-in-chief from October 2014 - May 2016, and she served as the news editor from January 2017 - May 2017. She transferred...