Call it a comeback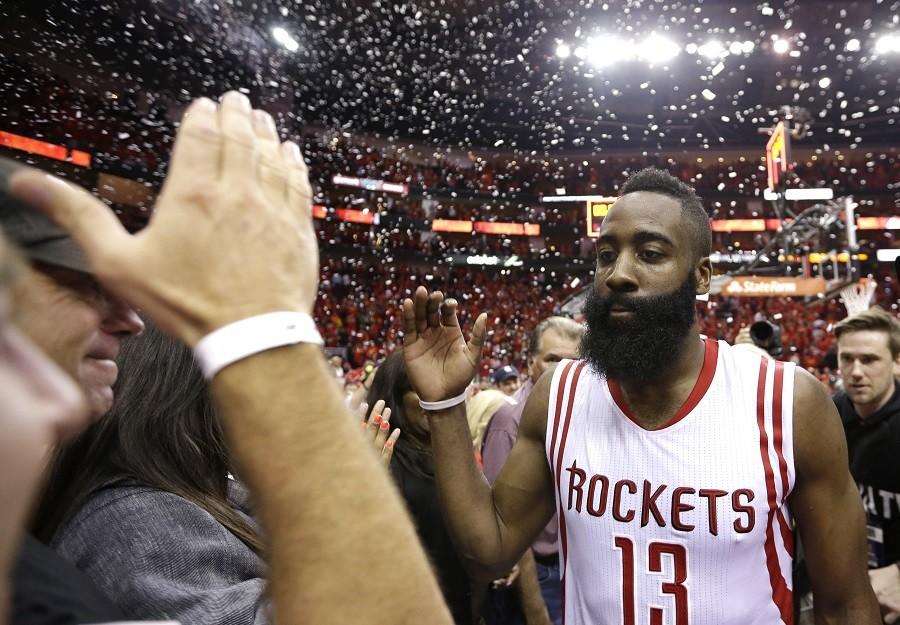 John Cañamar, Sports Editor
May 21, 2015
The Houston Rockets will face the Golden State Warriors in the Western Conference Finals. Game One is tonight in Oakland, Calif.
After a tough — and at times unlikely to win — series against the Los Angeles Clippers, the Houston Rockets come out with the series win that went the distance.
Everyone knows how the series went with Houston coming out of the gate sluggish in game one and the Clippers taking advantage of the situation and winning the first game.
Then in game two, the Clippers allowed the Rockets back into the series by not stepping on their throats and take both games in Houston with the following two games in L.A.
When games three and four were played out, it seemed as if the Rockets had no idea nor reason to even be in the second round of the playoffs in which the Clippers ran the Rockets out of the gym.
In game five, the Rockets came to life and showed some heart by creating a blowout of their own and taking the game and the series back to L.A.
Game six was one that had most Rockets fans turning off their TV's and calling it a night in the 3rd quarter. Out of nowhere, with 15 minutes left in the season the Rockets bench players refused to die and lifted the team to an unbelievable comeback victory and forcing a game seven.
For game seven, both teams came out fighting and full of energy. They were ready to punch their tickets to the conference finals. The Rockets won the trip and scored off of their opening possession and never looked back going wire to wire with the lead. For the majority of the game, the Rockets lead with ease, although the Clippers did not go without a fight.
The series was one of the most interesting in the playoffs thus far, even though all of the final scores were of double digits margin with the exception of game two.
Coming into the conference finals, the Rockets find themselves with little rest yet a full head of steam and huge confidence after coming back from a 3-1 series record.
The Warriors have been sitting around waiting for the Rockets for just over a week and will be well rested going into this series that will determine who will represent the west in the NBA Finals.
During the regular season the Warriors beat the Rockets in all four of their head-to-head meetingsall by double digits.
Rockets fans are counting on history repeating itself. Most fans have forgotten that the last time the runner up for the MVP, Hakeem Olajuwon, faced the MVP, David Robinson, in the Western Conference Finals Olajuwon showed the voters where they went wrong on their ballots.