Astros continue racking up wins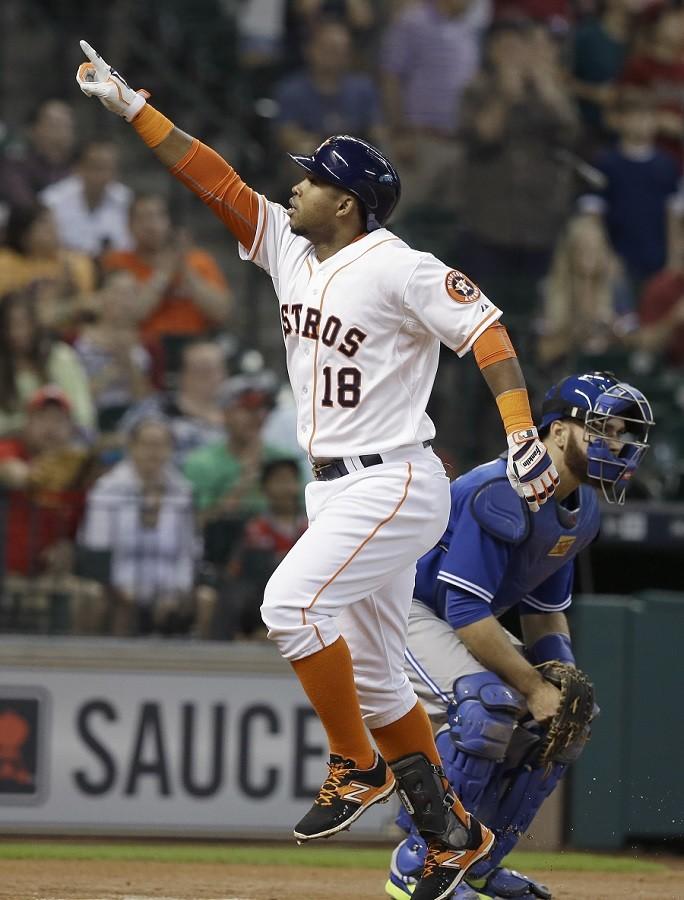 John Cañamar, Sport's Editor
May 21, 2015
The Houston Astros are on a five-game winning streak
In the past 10 games, the Astros have continued their winning ways with a record of 6-4.
The local nine faced the Angels for a four-game series in which they managed to get a split winning two of the four games.
The Astros' bats were for the most part dormant during the series in which they only scored 10 runs, while the pitching staff allowed 12 with five in one game.
After the short road trip to LA, the San Francisco Giants came to Minute Maid Park for a rare two game series.
The Giants took the game by a tally of 8-1 in a game that had very little suspense.
In game two versus the Giants, however, was filled with action from both teams.
This game was filled with long balls from both teams including one by San Francisco's Buster Posey who hit one onto the tracks and could have flown out of the stadium if it was not for the roof being closed. George Springer made his return in this game after a one-week appearance on the DL.
Springer sprung the Astros to victory with his two run home run in the bottom of the 8th inning.
The Toronto Blue Jays visited for a four game series, which saw the Astros, sweep the Blue Jays in impressive fashion.
The lineup for the Astros pounded out 24 runs in the four games with only 36 innings at the bat. Although the bats are starting to wake up after a slow start to the season they have a lot of ground to cover to become respectable.
The Astros batters have a collective batting average of only .229 — the worst in all of the American League along with 289 hits only better than the Angels. They however, lead all of MLB with 57 Home Runs.
This can become a problem in the future if the Astros do not begin to string along hits and are waiting for the long ball to create runs. For now the club is sitting at the top of the AL West with a 5.5 game lead despite the lack of consistent hitting, this due to the outstanding pitching that they have had.
The Houston arms have a 4h best ERA of 3.46 and a league best WHIP (walk and hits allowed per inning) of 1.12. They also have a batting average of .234 against them, which is the fourth best in the league.
The Astros will host three against division rival Oakland before starting a road trip against the Central Division Detroit Tigers for four games.