Astros start May off hot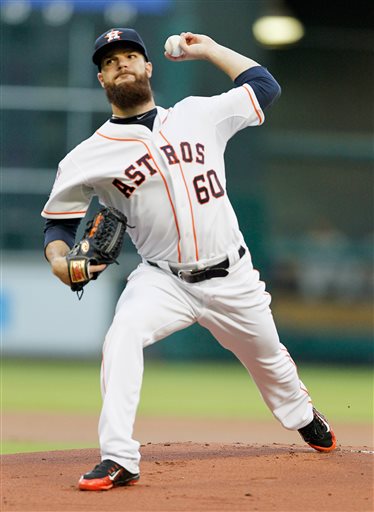 Astros start off white hot in the month of May after a historic month of April.
The Astros continue their hot streak in the month of May by completing a four game sweep of the Seattle Mariners that saw Evan Gattis going on a home run tear hitting four in three games. Jose Altuve continued his hitting streak that ended at 10 with a run of nine of those games having multiple hits and his first walk off hit in his young career.
Altuve was named co-offensive player of the week for April 27 through May 3. In that span Altuve went 14 out 30 (.467), including five doubles and one home run, seven runs scored, eight RBI's and two stolen bases.
Dallas Keuchel was named the April American League pitcher of the month. Keuchel held opposing teams to a MLB low .130 batting average, while recording a 3-0 record with 22 strikeouts in 37.0 innings pitched.
After the Astros took care off the Mariners, the team ran into what seems to be their kryptonite: the Texas Rangers. In six games against the Rangers, the Astros have dropped four of the games being outscored 18-31. The club has not been able to put a run together of timely hits or solid pitching when they have faced their in-state rivals.
After dropping all three games of the series, the Astros still find themselves on top of the Western Division in the A.L. with a record of 18-10 with a five game lead over the second place Los Angeles Angels who they face in their next series. At worst, the Astros could limp away from LA with only a one game lead if they lose all four games, but if they return to their April form they could have a nine game lead at the end of the weekend.