Plan calls for 'Centers of Excellence'; new faculty positions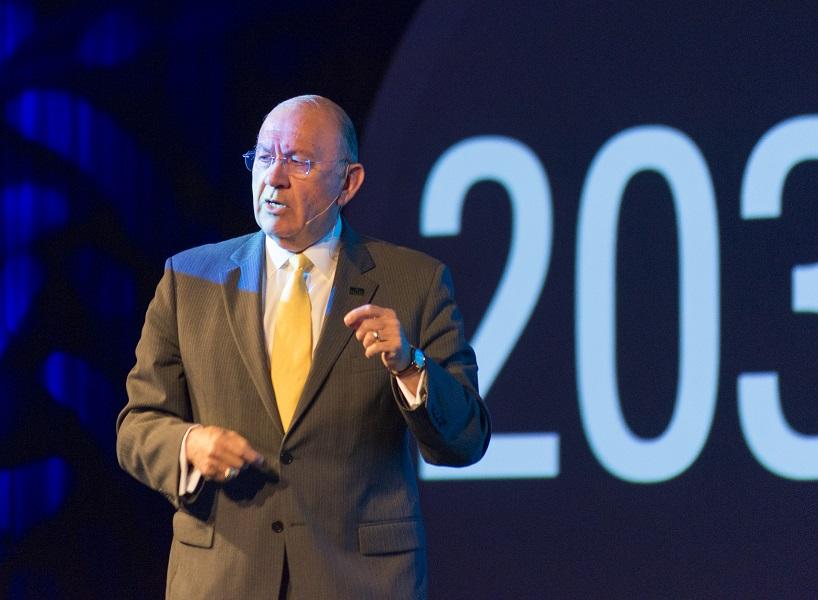 More programs will be hosted at focused locations starting this Fall, announced HCC Chancellor Cesar Maldonado on Friday April 10.
The changes are part of a plan to offer better instruction, more workforce-ready programs, improve the student experience, facilitate cooperation across the college and decrease costs.
The new "Centers of Excellence" will be styled after HCC's Coleman College which is exclusively devoted to health science education and training.
"We are moving from today's centers of delivery model, to our model based on tomorrow's centers of excellence," stated Dr. Maldonado.
"The net budget implications from our transformation is zero," claimed Dr. Maldonado. He said that any savings from the restructuring program will be re-invested in the college.
"
We will eliminate inefficiencies…We will align our priorities across the system….We will leverage our college size and resources to advance towards a clear vision for the institution and our students."
— Cesar Maldonado HCCS Chancellor
Planned program hubs are: public safety and global energy at Northeast; logistics and corrosion at Eastside; manufacturing at Stafford; digital information and technologies at West Loop; health sciences at Coleman; consumer arts and sciences, as well as construction at Central; media arts and technologies, as well as engineering at Alief; business technology at Northside; transportation at North Forest; and aviation at the South campus.
Other planned centers of excellence include maritime and robotics, but the locations for these is not set.
"A lot of what we're talking about doing, we've already been doing. This is nothing new to you guys," Admitted Chancellor Maldonado. Many of these campuses are already strong in these particular programs.
"While classes will be offered in different locations throughout the city, the higher level requirements naturally are going to end up at the centers of excellence where we have a high-dollar investment in equipment," explained Chancellor Maldonado. He added that, "These centers will have satellites."
What about students who live across town from the campus which will host what they wish to study? "We have positioned the centers of excellence strategically in the corridors where industries can help support the human capital that we have in delivering the education," stated the Chancellor. He seemed to be implying that students could move and get a job because the campuses are in good neighborhoods.
The chancellor revealed the transformation plan at the All College Day faculty appreciation luncheon at the Bayou City Event Center.
ADMINISTRATION & DEAN ELECTIONS
With Chancellor Maldonado's recent college transformation announcement comes major shifts in the administrative structure of Houston Community College.
With the exception of the Coleman campus, all faculty chair positions are up for re-election this Friday— not just those that would usually be up for election this year.
Voting by faculty for each department will be held at the Central campus Friday April 24 from 1-4 p.m., or longer as needed. The official voting results for Chairs and Associate Chairs will be sent to faculty on Monday April 27.
The aim is to have the new dean, chair and assistant chair positions filled by June 15.
The instructional chair structure is being changed because, "We're moving our academic leadership from six colleges to one," said Chancellor Maldonado at All College Day.
Instead of having a physical science chair at each of the system's colleges (Central, Northeast, Northwest, Southeast and Southwest), the new organizational structure will have one biology chair, one chemistry chair and one chair over all other physical sciences for all of the HCC System. Assisting them will be a total of six associate chairs, four of which are in biology. This is just one example of the administrative downsizing taking place.
"We cannot function well as six mid-sized colleges," stated Dr. Maldonado, "We can function very well as one of the largest colleges in the country."
The intent is to save the college money on administrative costs without decreasing the quality of instruction.
HCC's new organizational chart also includes 32 new or re-purposed director, co-director or dean positions which have not been filled.
The new number of chairs and associate chairs is aligned with the number of instructional contact hours each position will supervise. Deans will each oversee a million contact hours; Chairs will each oversee 210,000 contact hours; and Associate Chairs will each oversee 400,000 contact hours.
Chair applicants must have served at least three years as a full-time faculty member and be credentialed to teach in the department where they are applying. Applications closed Monday April 20 for chair positions.
The academic chairs will oversee instruction in one or more disciplines while still actively teaching.
More about HCC's transformation program is available at sites.hccs.edu/transformations
About the Writer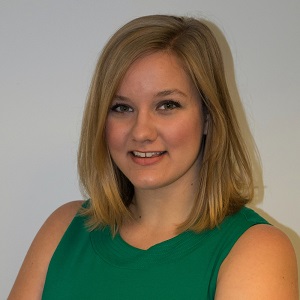 Alyssa Foley, Editor
Alyssa served as The Egalitarian editor-in-chief from October 2014 - May 2016, and she served as the news editor from January 2017 - May 2017. She transferred...