Market Square Park to show 'Casablanca' Thursday
Market Square Park will present the A-list, classic romantic film from the 1940s, "Casablanca" at 8 p.m. on Thursday April 23 at 301 Milam St, Houston. Admission is free.
Casablanca is a city in Morocco in Africa; the movie is set around World War II. The main character, Rick Blaine (Humphrey Bogart), opened a nightclub and casino called "Rick's Café Américain." His customers were mostly French and German officials and U.S. immigrants. Everyone knows Rick. Rick's ex-lover, IIsa Lund (Ingrid Bergman), visits the club and asks Sam to play a significant love song called "As Time Goes By." Rick meets IIsa face-to-face, but she comes with her Austrian fiancé, Victor Laszlo (Paul Henreid).
Casablanca received many awards: three Academy Awards in 1944 for Best Picture, Best Director and Best Screenplay. It was also nominated for Best Actor in Leading Role, Best Actor in Supporting Role, Best Cinematography (Black and White), Best Film Editing and Best Music. Additionally, it won a several more awards in the following years such as National Board of Review (1943), National Film Preservation Board (1989) and Las Vegas Film Critics Society Awards (2008).
People believed that the story was based on a stage play that had never been produced called, "Everybody's Comes to Rick" wrote by Murray Burnett and Joan Alison. However, it is believed that nobody knew how the story would end because the screenwriter always changed the scene. For example, the scene that Rick and IIsa would get together in the end changed because their relationship would depict a love affair to the public, which would have been scandalous at the time and violated the Hays Code.
It's may be hard to believe today that "Casablanca" could be considered scandalous, but HCC Southwest Communication Instructor Ovidio Gonzalez explained the moral and cultural difference between now and the 1940s; "Some films seem morally sound, but most affect and reflect a deterioration in the morals of our society… Movies since the 1950's have portrayed what I can only describe as a deteriorating morality."
Gonzalez added that, "Today, these portrayals are so common they are no longer considered immoral — in some cases, the more promiscuous or criminal, the more praised the character. I think films reflect the current morality of the society that makes them."
About the Contributor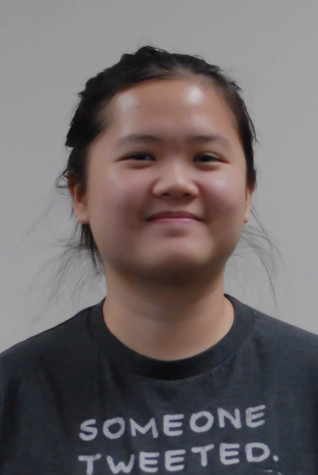 Chutiya Metheesupapak, Staff Writer
Chutiya was born in Bangkok, Thailand. She is a Communications major, with a focus on Media Production. She enjoys producing any kind of media. She loves...