Virtual Campus Bulletin Board launches for students
Campus Bulletin Board is a new website made especially for college students. On the website, the students can create an event, list an organization or sell a textbook or electronic device. Campus Bulletin Board will officially launch on Feb. 27 at www.CampusBulletinBoard.com
Karar Khan, CEO of Campus Bulletin Board, is a former University of Houston-Downtown student. The idea behind Campus Bulletin Board is to connect students with each other. Khan said, "I am always eager to find the next innovative solution that will address the ever-evolving social atmosphere."
When students sign up with their student email address, it will automatically bring them to their college's bulletin board. The website is free for students to use.
On Campus Bulletin Board, students only receive content from the college that they attend. Khan stated, "CBB fills an existing void that other online social media platforms either cannot or do not currently address by providing a safe, efficient, green and easy-to-use tool for students to communicate and exchange valuable information."
HCC student Ayo Shofoluwe said, "I think it's a great idea and when students find out this platform, they'll definitely take advantage of it." Commenting on the overall website, HCC student Surbhi Bhakta said, "It looks good!"
In addition, the website will continue developing, Khan said, "CBB is planning to create jobs for students in the near future."

Campus Bulletin Board is a private company and is not affiliated with any school.
About the Writer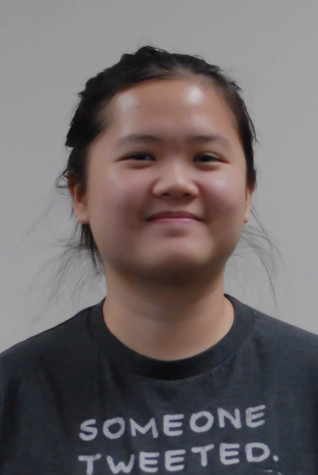 Chutiya Metheesupapak, Staff Writer
Chutiya was born in Bangkok, Thailand. She is a Communications major, with a focus on Media Production. She enjoys producing any kind of media. She loves...