Asia Society Presents "Wayang Kulit: The Shadow Play of Kelantan"
The Asia Society will be showing the shadow puppet "Wayang Kulit" Feb. 26, at 7:30 p.m. At 1370 Southmore Blvd, Houston. Admission is $5 for members and $10 for nonmembers. The ticket can be purchased at: www.AsiaSociety.org/Texas
Wayang Kulit is Javanese. The term "Wayang" is used for particular kinds of theater and "Kulit" means skin. Wayang Kulit "Kelantan" story is based on the Hindu epic called "Ramayana", which was adapted in Muslim villages in the Kelantan region in Malaysia. The show features Tok Dalang or puppet master telling the story with over 40 voices and is accompanied with the traditional orchestra folk-music band. The band has about 7-10 musicians who play hand drums, gongs, cymbals and woodwind.
The puppets are made with cow and buffalo skin for the body of the puppets, and the sticks are made out of buffalo horns. Although many countries in Southeast Asia use almost the same materials for puppet production, the style is different and the story reflects on each society.
Wayang Kulit "Kelantan" is one of the main Wayang Kulit that is shown in Southeast Asia. For example, Kelantan is very popular in the rural areas in Malaysia, but not so much in the urban side. In 1960, the Wayang Kulit puppets began to be developed in Thailand, which made a good tourist attraction.
Some people believe that Wayang Kulit was the beginning of motion pictures on the screen, which used the shadow to reflect the puppets to the audience.
About the Contributor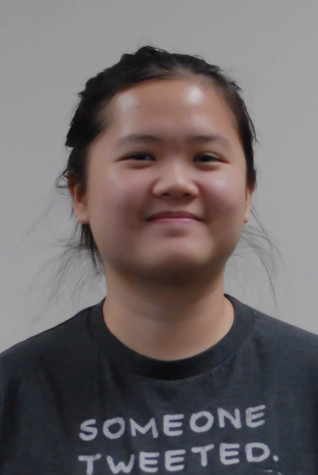 Chutiya Metheesupapak, Staff Writer
Chutiya was born in Bangkok, Thailand. She is a Communications major, with a focus on Media Production. She enjoys producing any kind of media. She loves...