Black History Month celebrated with Selma
HCC Stafford Campus celebrated Black History month with free tickets for students to see "Selma" at AMC Theater in Sugar Land on February 9.
Movies like "Selma" are an adaptation of history, which acknowledges and entertains people at the same time.
Daniel Gibson, an HCC student replied, "Well, I thought the movie was great! Very factual and true." Adding that, "The movie really showed how even though Martin Luther King was leading the people; the process was very stressful and tiring and you could see that."
Not everyone agrees that the film is entirely factual, Joseph A. Califano Jr., who was the top assistant of President Lyndon B. Johnson, told Washington Post that, "the film falsely portrays President Lyndon B. Johnson as being at odds with Martin Luther King Jr. and even using the FBI to discredit him, as only reluctantly behind the Voting Rights Act of 1965 and as opposed to the Selma march itself."
On the other side of the coin, there were several conflicts surrounding the movie. For instance, the film also included the word "colored", which today is considered racist. Gibson commented, "Yes, the movie said colored a few times, but that's much better than most race movies because they use many other racial slurs."
In addition, the controversial of the movie "Selma" that led the marching about police brutality in New York the day after the movie was released, according to Don Lemon of CNN. Gibson mentioned, "I know blacks have been protesting and marching in many states due to police brutality."
Movies like Selma help bring history to life. A student from Lamar Consolidated High School, Deeny Harnboonzong stated, "In my opinion, I think watching a movie gives you a better sense of imaginary; not only that does the picture stays vivid in your mind," adding that, "[films] create the dramatic effect that appeals to the audience."
About the Contributor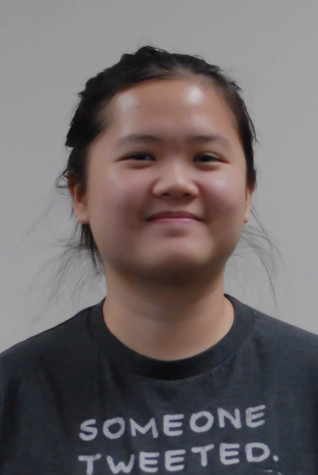 Chutiya Metheesupapak, Staff Writer
Chutiya was born in Bangkok, Thailand. She is a Communications major, with a focus on Media Production. She enjoys producing any kind of media. She loves...