New Era for Dynamo
For the first time since switching over to the Eastern Conference of Major League Soccer in 2011, the Houston Dynamo did not make the playoffs last year. This did not sit well with the Dynamo front office as demonstrated by all of their off season staff decisions and player acquisitions.
Last season, with a record of 11 wins, 17 losses and 6 ties for a total of 39 points, the Dynamo were on the outside of the playoff brackets looking in which left fans asking for changes.
Dynamo President Chris Canetti heard the concerns and has had a busy off season. "We are eager to get back to our winning ways and continue forward in the growth of our club and fan base," Canetti stated, "these changes are symbolic of this new era of Dynamo Soccer."
Canetti started by hiring Matt Jordan as the first general manager in team history back on November 10th.
Canetti went right to work by going on scouting trips to Spain and Argentina, where he established talks with clubs for potential signing of players.
Once Canetti returned stateside, he signed MLS four year veteran Goalkeeper Joe Willis formally with D.C. United and MLS prospect Chandler Hoffman.
Owen Coyle replaced Dominic Kinnear at the head coach position on Dec.9th. Coyle moved over from the Barclays Premier League to become the second ever coach of the Dynamo. Coyle was twice named Premier League Manager of the Month (November 2010, March 2012).
Coyle as a player scored over 200 goals in more than 600 professional appearances with stops in both Bolton and Scottish clubs Dumbarton F.C., Motherwell F.C. and Airdrieonians F.C. and the Republic of Ireland national team.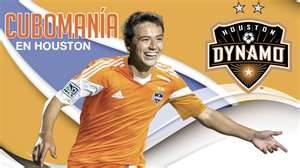 Erick "Cubo" Torres, the Mexico national team forward, was signed on December 23rd to join the Dynamo no later than the 1st of July. Torres at 21 years-old, is one of the brightest stars that Mexico has to offer. Torres scored two goals in the final game versus Venezuela, which led Mexico to win the 2014 Central American and Caribbean Games.
"Cubo Torres is a monumental signing," said Canetti, "in Cubo, we've added a player that will strengthen our team, bring excitement to our games, and help us connect with our community."
"I'm extremely excited to be joining the Houston Dynamo. It's one of the premier clubs in MLS and a place where I really wanted to sign," Torres said.
When asked about Torres, Coyle mentioned that he looks forward to coaching him and helping him elevate his talents.
The front office has not stopped working and announced this week two more gigantic signings.

The first of which is that of 21 year-old Argentine midfielder Leonel Miranda. Miranda will be on loan from Club Atlético Independiente of Argentina's Primera Division for the entire season.
Canetti and Jordan followed up the Miranda deal by signing 27 year-old Spanish center back Raúl Rodríguez. Rodriguez brings a veteran toughness that was lacking in the teams backfield last year. He poses the skills not only to defend the attack, but to flip it and create an attack for the Dynamo from the backfield, allowing the mid fielders and forwards to have break-away runs on their opponents.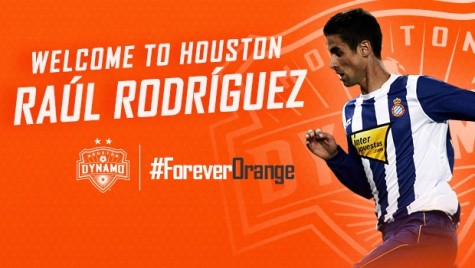 With a little more than two months before opening day on March 7th against the Columbus Crew, Dynamo fans have much to cheer about. Are Canetti and Jordan done with the off season moves? That remains to be seen.
One other major change is that the Dynamo will return to the Western Conference this