HCC Students Make an Impression at H-Town Sneaker Summit
HCC students take entrepreneurship to the fashion industry at the H-Town Sneaker Summit held at NRG stadium on Dec. 7. The event boasted an array of vendors, musicians and sneaker enthusiasts.
Have you ever seen a line going out the door of a store for a limited edition shoe release? If so, then you understand the hot commodity that sneakers are. So the question arises: if these shoes are limited edition and only so many are made where do you find them at? The H-Town Sneaker Summit is an event that allows sneaker enthusiasts to bring their shoes (new or used) to trade with others, browse the collections and possibly purchase the sneakers of your dreams.
Once inside, the summit had a very urban feel. The radio stations 97.9 The Box, 92.3 The Beat, and Boom 92 all had booths set up. There were local stores with booths as well as local designers, many from HCC showcasing their products.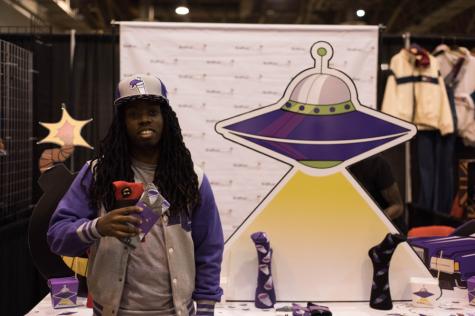 One individual from HCC was Kito Flex who created an accessory line, The Kito Flex Collection, which consists of socks with Houston themed designs on them and is in stores nationwide Kito explained that his brand came about when he was laid off. That allowed him to focus on his passion for designing while attending school. When asked further about choosing to design socks, Kito explained that a lot of people did not take him seriously so he turned that negative into a positive, he found his niche. He pointed out that he was the only sock brand at the sneaker summit and gave the advice, "You have to fill the void in a market for something that is missing." The Kito Flex Collection will be expanding in 2015. For more information go online at kito-flex.com. Instagram: @kitoflex.
Peep Me Clothing, a tee shirt brand based out of Houston is another line from HCC alumni. The owners are a husband and wife duo Alejandro and Jessica Valdez. Jessica explained she and her husband both graduated from HCC and transferred to University of Houston-Clear Lake. The inspiration for Peep Me Clothing came about from Alejandro's love for sneakers. Jessica described the line as sneaker inspired and Houston inspired tee shirts. Jessica explained how it is important for their brand to represent Houston. Peep Me Clothing has only been in business for a few months. More information can be found on Facebook: Peep Me Clothing. Instagram: peepmeclothing.
There were plenty of designers and stores based out of Houston with booths at the Sneaker Summit. Though they all varied in products, there was an undeniable consensus among them all and that was to represent Houston.
For more information on the Sneaker Summit and when the next one will be go to their website: sneakersummit.com.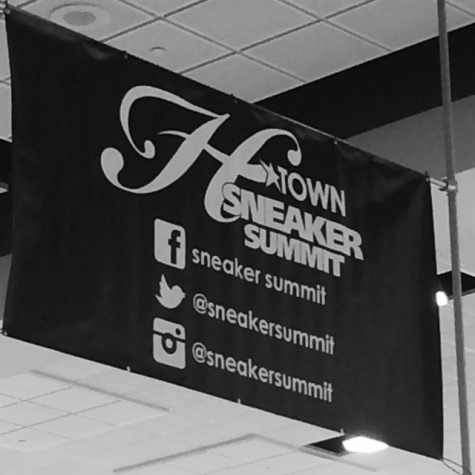 Sabrina Alvarado