H-Town Sneaker Summit Winter '15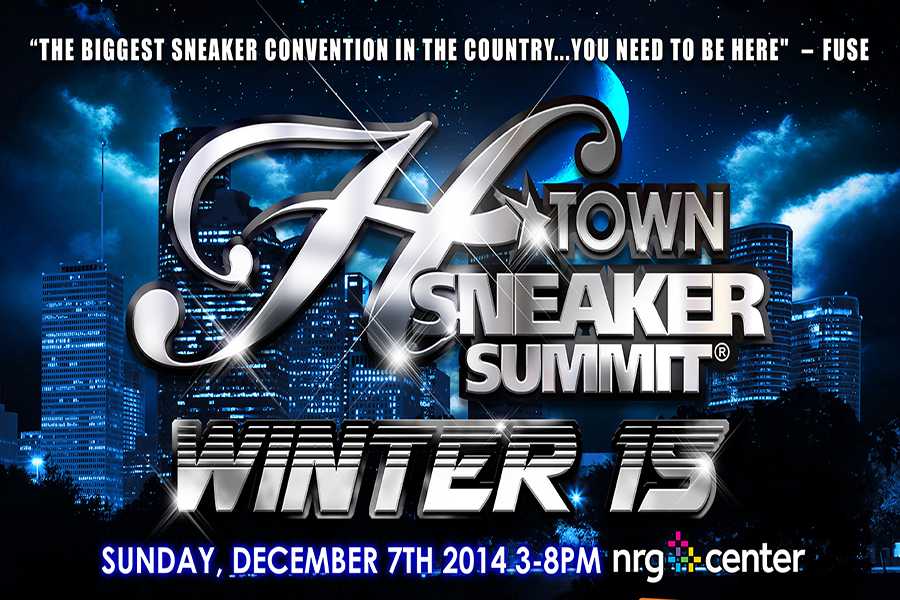 John Cañamar
December 5, 2014
The 11th annual H-Town Sneaker Summit is upon us. On December 7th from 3 p.m. to 8 p.m., the largest and longest running celebration of shoes will gather at NRG Center.
Sneaker Heads will come together at this one day event in celebration of the sneaker culture. There, enthusiast will be able to buy, sell, trade, browse and talk sneakers from limited edition to vintage and collectable kicks.
This event has grown from a small group in a local bar to having the biggest sneaker following in the nation.
Complex.com has named the H-Town Sneaker Summit as the #9 spot on the 50 Moments That Changed Sneaker Culture Forever. Complex.com credits the summit with bringing new heads to the movement as well as keeping heavy hitters in the sneaker community.
The summit has a laid back yet up-tempo party atmosphere with live entertainment. Previous Rap artist have included Bun B from UGK, Scarface, A$AP Rocky as well as legendary turntable mixologist DJ Clark Kent, DJ Skee and Mannie Fresh.
There will be many vendors that will have a multitude of products from sports apparel to eye glasses and of course, sneakers.
Tickets to the event are $25.00  for general admission and $60.00 for VIP. Parking is not included with the cost of admission.
VIP tickets will grant you early admission, a gift bag and backstage access.