The Queer Community Takes Over Houston Nightlife
Houston has become rich in diversity, freedom of expression, and tenacious in always being unique. The nightlife in the city takes multiple forms, as you can experience many different vibes, cultures, and environments. Some are more extreme than others, and some are more relaxed than most. With pleasure to choose, the queer community's financial impact on nightlife in Houston can neither be denied nor replaced. Having control and creating many different spaces for everyone who is queer adjacent to feel safe and recognized for their creativity. Recognized for their sole expression and loved for not knowing them at all.
Queer folk is bringing inclusiveness to the nightlife of Houston, from electronic, hyperfem, house, and ballroom. These are all genres that are bringing people to the city and having people going crazy to attend. Though the culture differs from boiler rooms to raves, the vibe is similar as we can measure the vibe with familiarity with a place.
Cultural expansion, while outdated in these types of scenes, is similar to religious beliefs. People only judge you for the content of your character, and whatever you do, as long as it is not harmful, is your business.
I have recognized some people who are icons in this city for creating spaces for people to be themselves.
First, we have Amarji, a disco jockey (DJ) from Dallas, Texas, and a Univ-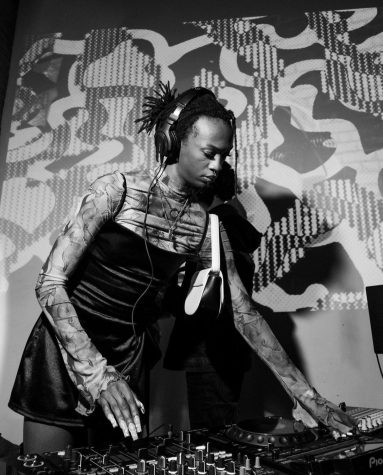 ersity of Houston Student. Being talented in mixing music, Amarji sets trends by having her show on cougar radio, the university radio platform. While uplifting the statuses of many skilled Trans Women in music, truly setting the community to a new height.
Secondly, Coy is a non-binary artist, curator, and MC. Giving those who don't conform to gender or rules a voice of opinion and a place to have fun. Alongside Amarji, Coy has spearheaded the evolution of hyper-pop and ballroom scenes and implemented them into everyday styles and mannerisms making it into SXSW. Inturned influenced an entirely new population of an emerging community and its allies.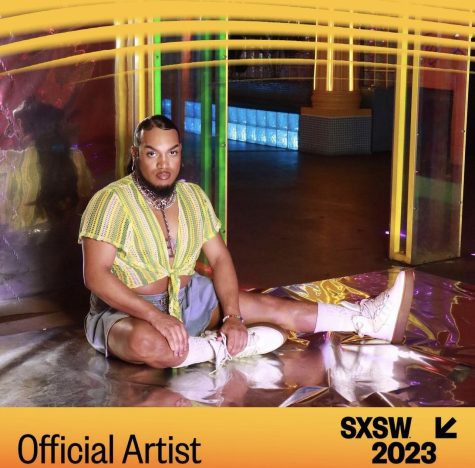 When you consider the direction of nightlife in the city. The impact of queer culture and styles should be placed in front of the masses. Modern and urban cultures have welcomed lgbtqia+ cultures and even praised celebrities such as Beyonce. Internationally recognized, Beyonce Knowles has as opened and showcased many of the visual intricacies of queer culture and has applauded and thanked even the queerest adjacent people as much as too late her uncle with her album "Renaissance."