G.O.A.T. Talk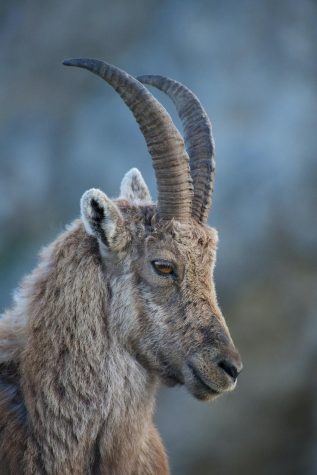 In a regular season game on Tuesday, February 7, 2023, LeBron James became the NBA's all time leading scorer, passing the previous record holder, Kareem Abdul Jabar. With his signature fade away jump shot, James passed Kareem and the previous point total of 38,387 to the applause and cheers of a sold out crowd in Oklahoma City.
A huge accomplishment, by any standard and aside from losing the game, there should be no room to doubt the greatness of the 18 year NBA veteran and this testament to his perseverance and sheer will power. Almost all of James' contemporaries that were drafted when he was, have all since retired and entered the booth as broadcasters, entered the coaching ranks or other business ventures. With the average NBA career only lasting 4.5 years, LBJ has more than given the fans a lifetime of highlights and stories.
This record stood for 38 years and James is still a couple of years from retiring, citing that he wants to play with his oldest son "Bronny", who is still a few years from actually being NBA ready. Padding the already lofty point record, this should solidify him as the Greatest Of All Time (G.O.A.T.), or does it?
In most people's eyes, retired basketball Hall of Famer, Michael Jordan is still considered the G.O.A.T. Jordan's career was astonishing and he holds a few records himself. He is still the all time points per game leader, playoff points per game leader and when he had the ball in his hand at the end of a game, you were almost certain to be left with a memory to pass down to your children and say hey, "I was there when Jordan dropped XYZ on that team" or "did you see that move MJ did last night?"
Lebron James is no slouch in the last minute heroics column, having won his fair share of buzzer beaters and upsets, and let's not forget about going to the finals 8 years in a row! But, there's that thing that separates the talk of GOAT…Jordan never lost a finals series. He delivered when he was there and gave us at least one move per night that made the crowd say "ahhhhhh", acknowledging greatness when we see it.
If we are talking pure game and cultural impact, Jordan has been retired for 2 decades and still has the number one selling shoe and apparel in the NBA and is still tops worldwide in merchandise sales. MJ made bald heads cool (something we all wish LBJ would do- Just cut it off already man.) and longer shorts, a style to be proud of. The previous 70s to 80s short-shorts were abysmal and looking back, seem inappropriate by today's standards. After His Airness (Jordan) started wearing long shorts, we never went back to short-shorts again.
James, while great in his own right, never scared me as a player. Jordan broke my heart, night after night. I HATED HIM. All of the times he snatched the victory out of my favorite team's hands, celebrated killing the hopes of good teams looking to make the finals, crushed all hope in beating him and still I wanted those damn shoes!!! (The originals and the 5's are the best- this is not up for debate)
My father used to always say, "you only hate the great ones"…
I respect the accomplishments and career longevity of Lebron James but I NEVER hated him.
I save that emotion for Michael Jeffery Jordan.