Bejeweling NRG with the Eras Tour
The "fearless" popstar came to Houston for her eras tour this past Friday, Saturday, and Sunday night at NRG stadium. I attended the show after months of waiting for Saturday night to finally come and sing my heart out to her songs.
Taylor Swift performed over 42 songs on her setlist with 2 surprise songs in 3 hours. Her openers during the show were Gracie Abrams who performed 4 songs and Beabadoobee who performed 8 songs.
Every night in every city Taylor Swift performs two surprise songs that aren't on her official setlist. She did on Friday night was "Wonderland' and "You're not sorry", Saturday night was "A place in this world" and "Today was a fairytale", and Sunday night was "Begin Again" and "Cold as you".
Arriving at NRG stadium for the show on Saturday afternoon with my friends was "enchanted" and seeing other swifties "bejeweled" with their outfits. Doors were supposed to open at 4:30pm but they didn't open till closer to 5pm at the entrance we were at with us getting into the stadium around 5:30pm. We wished NRG had more signs out on where the lines started because a lot of swifties were confused because for instance they had their floor seats entrance sign pointing for two different opposite directions.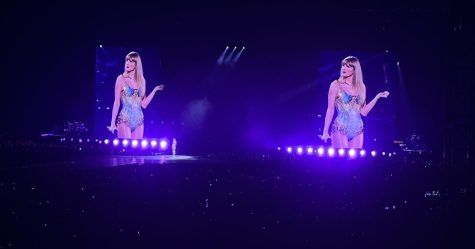 Once Taylor Swift came out on the stage, the crowd was "Ready for it". Throughout the night she went through every era she has in her discography with her Lover era, Fearless era, Evermore era, Reputation era, Speak now era, Red era, Folklore era, 1989 era, and Midnights era with 16 outfit changes.
My friends and I had the time of our life at the eras tour with singing our hearts out to our favorite eras and was worth the Ticketmaster fiasco when the tickets first went on sale. Taylor Swift made it a night to remember for swifties and our "wildest dreams" came true at the show.