George Vasquez, Staff Writer

October 24, 2019
Giannis and the Bucks come back from a 16 point deficit, defeating the Houston Rockets 117 to 111 to upset Russell Westbrooks Rocket debut. It was a sold out crowd at the Toyota Center, as the Rockets looked to get their first win of the season and Harden could have a chance of a bit of...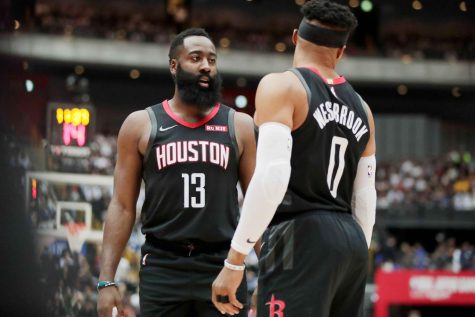 Tim Reynolds, AP Basketball Writer

October 8, 2019
When James Harden's night was over, defense got easier for the Toronto Raptors. Pascal Siakam scored 24 points and grabbed 11 rebounds and the Raptors — in their first game since winning the NBA Finals — rallied from a 17-point deficit to beat the Houston Rockets 134-129 in Tokyo on Tuesday to...