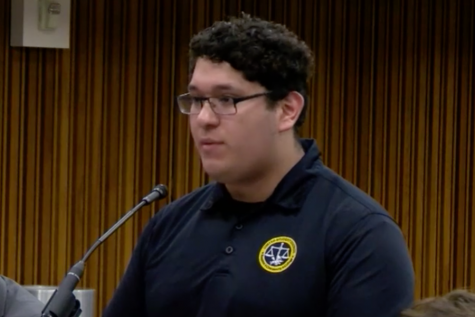 Alyssa Foley, News Editor

March 11, 2017
A Houston Community College student called out Trustee Dave Wilson for his anti-LGBT remarks at a board meeting. Before the vote on the resolution reaffirming the college's support of the Texas Dream Act, Wilson objected to a clause in the resolution restating HCC's existing anti-discrimination polic...
Alyssa Foley, Editor in Chief

April 21, 2016
The United Student Council launched an online survey on students' satisfaction with the current food options at Houston Community College campuses. "We started the survey so we can get an idea of what students want," says Josue Rodriguez, the United Student Council President. "It's kin...