Britney Spears Road To Freedom
Britney Spears Recent Court hearing may lead to long awaited freedom from her father.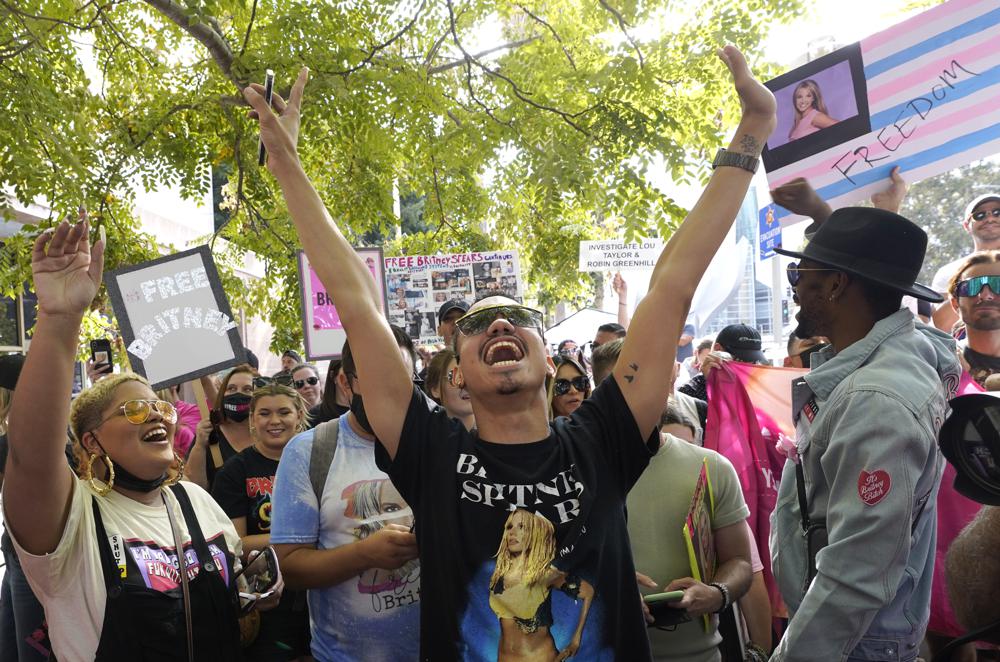 Britney Spears fans continue to pledge their full support behind Britney today, as they rally in front of the courthouse today in a masked protest to free Britney hence the #FreeBritney movement. All eyes turn towards Judge Brenda Penny as they await her judgment of the crucial hearing this Wednesday afternoon at the Los Angeles Courthouse. The road towards Britney's freedom has been what some may describe as daunting, as illegal allegations and unsettling discoveries have been made about the thirteen-year conservatorship in which Britney Spears' father, James Spears remained the primary overseer.
In the midst of this chaos, Britney's fans have remained determined in her goal to see this fight through and help regain her freedom. Hours before the hearing Free Britney fans were rallied at a major street outside the courthouse that was closed to vehicles in other to peacefully host a protest and match. The Associated Press News reports that pro-Britney chants were said, and popular classics of Britney's music were played in which fans sang along too.
The results of the long-awaited hearing, states that James Spear has been suspended as Britney's conservators and will no longer be managing the singer's estate. The Los Angeles Court suspended all legal oversight of James Spears and designated a temporary conservator of Britney and her lawyer's choosing. John Zabel, a certified public accountant has been appointed as the temporary conservator of her estate.
Another hearing will be held, possibly in the near future to consider the termination of the singer's conservatorship altogether, till then the singer's conservatorship remains firmly handled by Jodi Montgomery.
New information regarding this case continues to unfold.