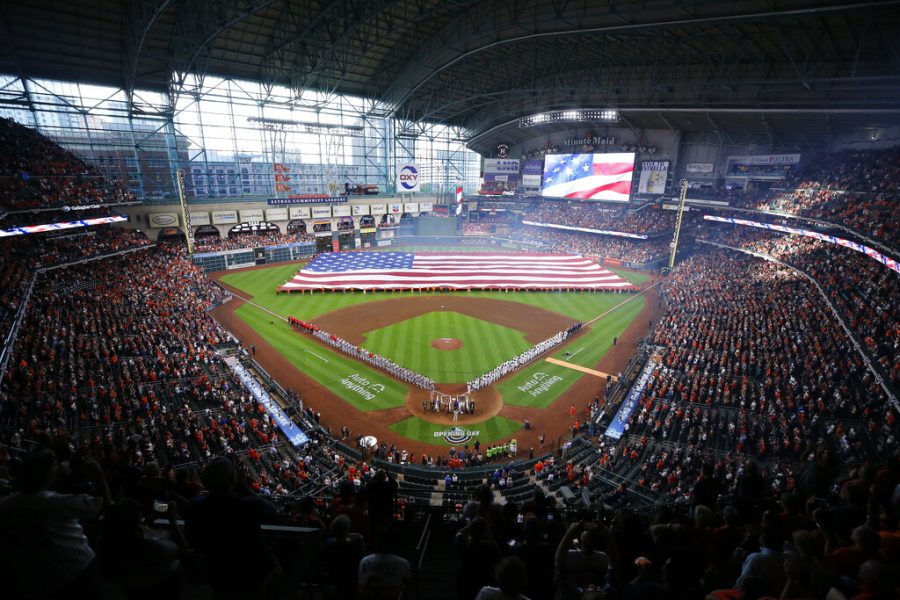 AP
After losing to the Atlanta Braves in six games for the World Series title in November of last year. That series left a bad taste in every Astros fan's mouth. Five months later we are ready to start up the journey again to watch the Houston Astros get back to the World Series.
It won't be an easy task to get back to the prominent stage of the World Series as we lost one of the best shortstops in the MLB, Carlos Correa, to the Minnesota Twins as he signed a three-year contract worth 105.3 million with the Twins.  Correa was an essential part of the Astros organization as he was part of the 2017 World Series pennant team and also 3 American League pennant teams (2017, 2019, 2021). Jeremy Peña, who's a rookie this season, has the tall order of filling Correa's shoes at shortstop.  Peña has shown much potential so far in the first 11 games of the season.
The Astros have also lost some key players due to injury as Lance McCullers Jr. who got hurt during the ALCS against the Boston Red Sox last year has been placed on 60-day IL with a flexor tendon strain in his forearm with the earliest of him coming back is in June. They also lost Jose Altuve this  Monday due to a hamstring injury he should be back soon as his status is day-to-day.
Though we did get a key player back that has almost been out for nearly two years due to having Tommy John surgery. That's right our starting pitcher is back, Justin Verlander. Since the season opener, Justin has had two successful outings on the mound as the starting pitcher for the Astros recording 15 strikeouts combined in the two games. Hopefully, as the season goes on he'll be able to progress even more and we'll see him as the ace that we had in 2019.
Since the season opener on April 7th, the Houston Astros have a record of six wins and five losses. This hasn't been the greatest start for the Astros so far but it's still very early on the season. The best game so far this season has been the home opener at Minute Maid Park on April 18th as Yordan Alvarez had just come back from IL due to illness and went 3 for 5 and two home runs. He led us to an 8-3 victory that night against the Los Angeles Angels.
After that game, this led me to believe that Yordan Alvarez will have a breakout year and will be in serious contention for AL MVP at the end of the 2022 season.
It's still a long season to go, but I think if the Astros' batting lineup stays in sync, Justin Verlander gets to his vintage self as he was in 2019, and our pitching rotation gets healthy we might be looking at another World Series bound season.