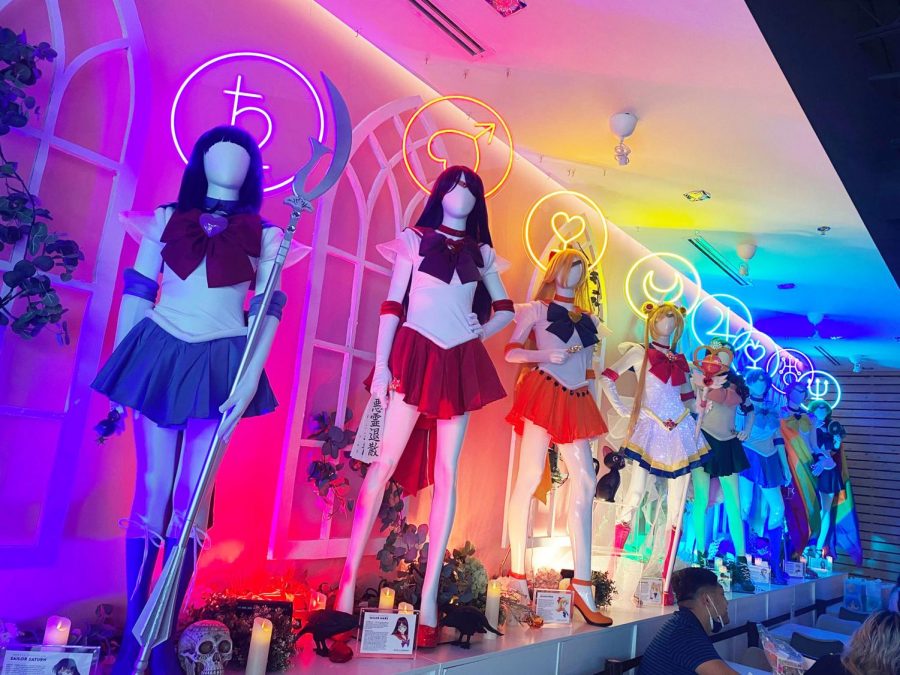 Brokenlolli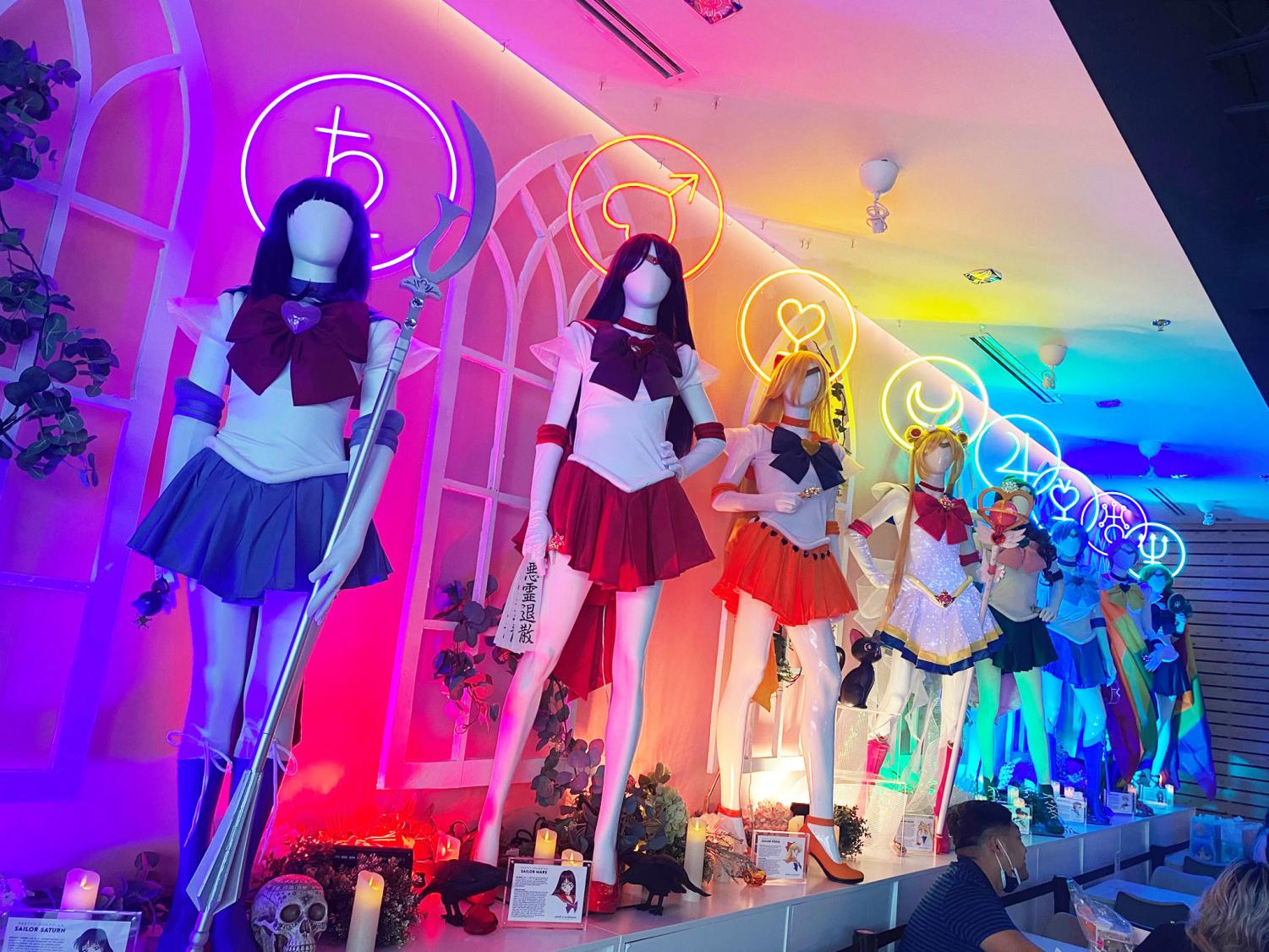 If you're a fan of sweet treats, magical girls, or Sailor Moon then you should give Popfancy Dessert Bar a visit by June 27!  They have gained a reputation for being a premiere pop-up café with many of their events going viral within fandom communities on Tiktok and Instagram.
This event features a display of Sailor Moon Senshi costumes, a Moon Castle photo op area, Sailor Moon inspired drinks, desserts and a merchandise area.
If you plan on attending the event during the weekend it is heavily recommended that you RSVP online. "Stand-By Admission" a virtual line and waiting room, is also available and recommended if you do not RSVP. During the weekend you are likely to see live entertainment in front of the crowded shop.
During the week the dessert bar is less crowded with a considerably shorter wait time. It is easier to find an open table during the week as well.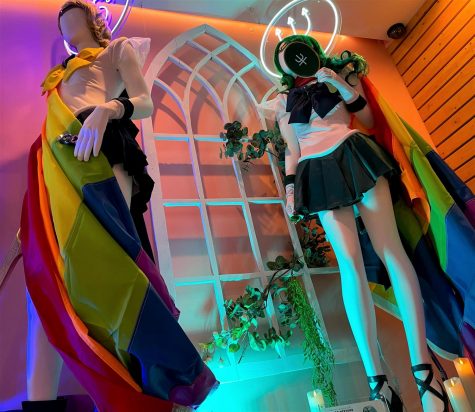 The café is also holding a Cosplay contest that utilizes taking a picture of yourself in cosplay at the event and posting your entry via social media. Winners of the contest will be announced the week of July 5.  Rules for the contest are available on their website and social media.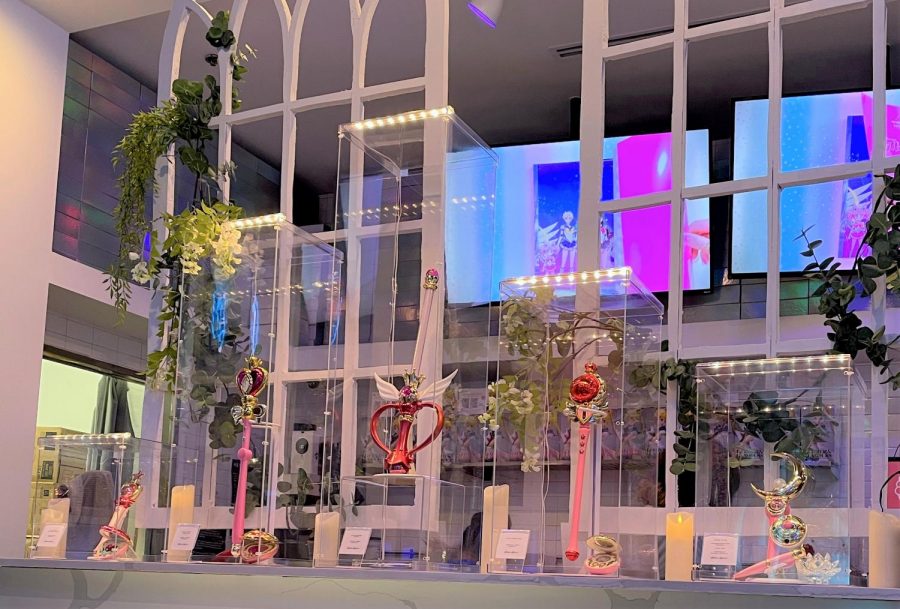 The café monitors display Sailor Moon themed videos and the DJ provides magical girl inspired music. If you stay around long enough you may even catch a special show involving the sailor scouts (No Spoilers!). Overall, the cafe has a very nostalgic 90s feel, tinged with the newness of the latest movie. The presentation feels like a welcome home to older fans and an exciting greeting to new fans.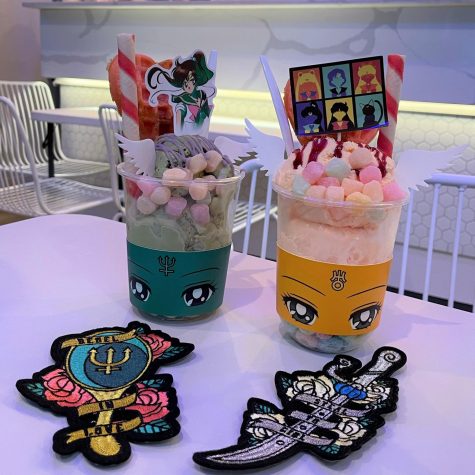 The themed desserts are delicious and cute while the drinks are refreshing. If you're a fan of boba tea then you will likely enjoy the "Sailor Senshi Sparkle-ades" which are a variety of flavored lemonades with crystal boba. Their "Outer Senshi Sundaes" feature various flavors of ice cream, a mini waffle, rainbow mochi, and a rainbow breakfast cereal. They also have a milkshake, cheesecakes, cake and a few various desserts.
Location:
Popfancy Dessert Bar
9393 Bellaire Blvd. Ste A6
Houston, TX 77036