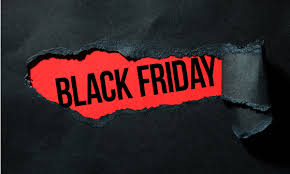 I think I speak for everyone when I say this year has been a roller-coaster for everyone. As a fellow shopaholic my favorite time of the year is the holiday times due to the sales!!!
This year being in a pandemic and all stores have to adjust to the social guidelines so most stores are doing online sales meaning you can shop in your pj's how great is that!
Target and Walmart has started rolling out weekly deals leading up to black Friday with the deals just getting sweeter as the weeks progress.  Black Friday may be especially popular this year since many people are feeling financial strain due to economic and employment problems caused by COVID-19. Many people will likely not be in the financial position to pass up the price savings afforded by Black Friday in order to get Christmas gifts for their family without breaking the bank.
I think the people are going to benefit with the sales being online because now it's going to be a lot easier to compare prices with the competition online. In the past, retailers could lure shoppers into stores with in store deal only but due to pandemic and store capacity regulations the deals will be the same online and in store so people who don't feel safe going in will still get the same deal.