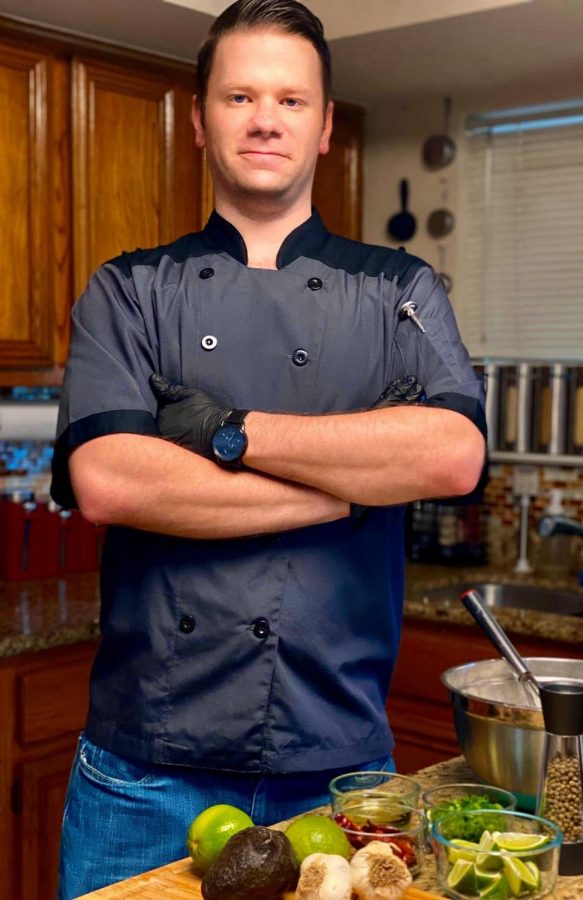 As times grew harder for food industry workers, majority is left without a job and some left to get creative with their talents. After losing his job as a server at The Taste of Texas due to the Covid-19 pandemic, Quinton Sartor decided to follow his lifelong dream of starting his own business as a catering chef currently doing business from home. Quinton saw this pandemic as an opportunity to start selling his food creations to take care of his family. He is known to his fellow coworkers as a fun-loving guy who knows how to throw a party and even knows how to throw down in the kitchen coming up with creative meals, they all seem to know and love. During his phone interview, Quinton did not miss an opportunity to make light of the pandemic and to talk about his new business.
Livia: Where did this love of food come from?
Quinton: I have always love cooking and doing it for family and friends. However, it all started because a few years ago I developed a health condition that forced me to be more proactive and start eating healthier. I started researching about healthier meals and how to prepare them just for the sake of getting healthier.
Livia: How long have you been a server and did that experience help with this process of starting your catering business?
Quinton: I was a server for the Taste of Texas for 4 years and I was blessed to have worked there. I had the opportunity of seeing how to run a restaurant from a chef's perceptive and know how the kitchen works. Then on the flip side being a server, I learned how to understand guess needs and provide great service to them.
Livia: What is the inspiration for the menu?
Quinton: W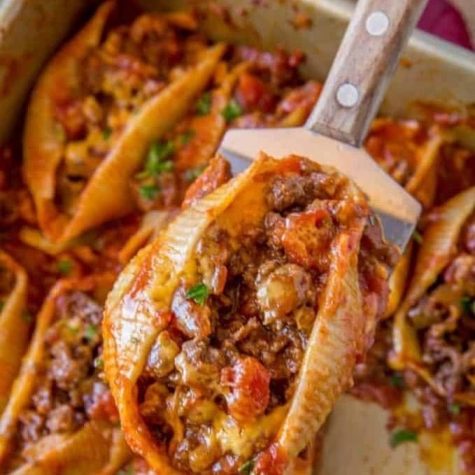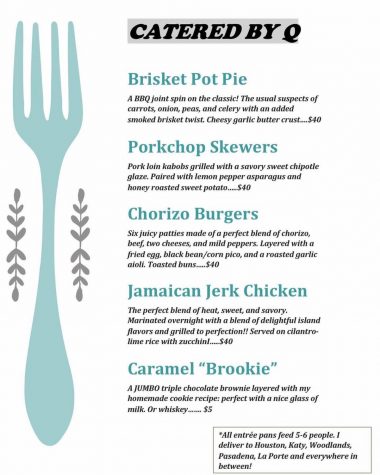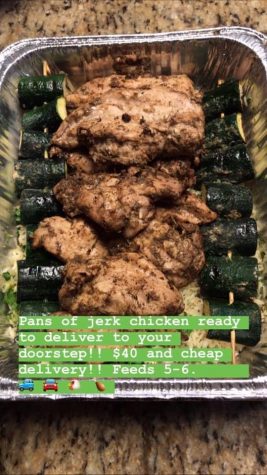 ell I love different cultures and trying new things. Whenever I traveled to different places, I made it a point to embrace these cultures and to learn from them. Me incorporating different cuisines is teaching me not only to be an uncultured white man (lol).
Livia: Are you planning to open a food truck or restaurant?
Quinton: The goal one day is to eventually own my restaurant but right now it is still a learning process for me. I enjoy what I am doing right now and working from home gives me more time to spend with my wife and son. Going through this pandemic has really gave me time to think about life and to focus on what is important.
Livia: When quarantine is over and the world possibly goes back to normal, are you planning on going back to work?
Quinton: To be honest, the only work I will hopefully be doing is from my kitchen making orders. I have been truly blessed for the support I have been receiving and I can't thank everyone enough.
Quinton can be found on Instagram @Catered.by.q.