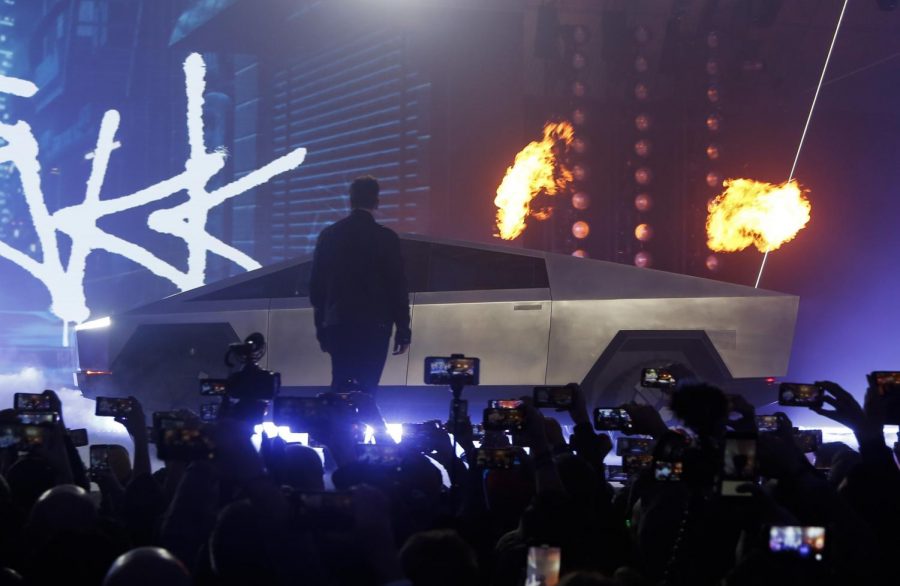 Ringo H.W. Chiu
Tesla CEO Elon Musk finally revealed the long anticipated vehicle at its Design Studio in Hawthorne, California.
The crowd went wild as the futuristic electric pickup truck was driven onto the stage. The Cybertruck is built with an exoskeleton body frame, as the side of the vehicle has a trapezoid-like side profile. Unlike any traditional 'truck' we've seen, the body seems to be a single cab and bed truck with stainless steel alloy made with the same metal from Musk's SpaceX rockets. The exterior doors have the ability to absorb a 9mm bullet, making the vehicle bulletproof.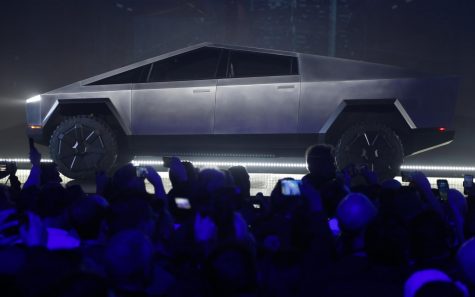 The capabilities of the Cybertruck is unbelievable. Musk claims the truck has more power to haul compared to the Ford F-150. The Tri Motor All-Wheel-Drive version of the truck will be able to tow up to 14,000 pounds, carry 3,500 pounds, and go from zero to sixty in 2.9 seconds. The bed of the truck has roll down cover capabilities as well as a built in ramp on the tailgate.
Tesla took time on the air suspension, as the truck is given 16 inches of ground clearance with its adaptive air suspension system. Cybertruck drivers are able to adjust the ride height of the truck when deciding to drive on or off-road.
The starting price is also turning heads of interested buyers. Cybertrucks base version price is starting off at $39,900 and the high end AWD version will be at $69,900. Production for the Tesla model will being in late 2021, along with the manufacturing of the Tri Motor AWD version beginning in 2022.