Tencent. We Have a Problem.

Capitalism. The American way of life being evangelized throughout the world for the last 70 years. We've long heard warnings of the consequences of unchecked motivation for growth and spread of consumerism throughout the world and how greed will lead to unethical choices, sacrificed for greater profit margins.
Recently, there have been many stories about the Chinese Communist Party's (CCP) domestic policy in the news and what we have heard can be considered alarming. Allegations of censorship of speech and knowledge, a dangerously authoritarian social credit system and prison camps that signal the beginnings of a real humanitarian crisis.
No one would have thought the two schools of thought would make such reluctant, yet earnest bed fellows.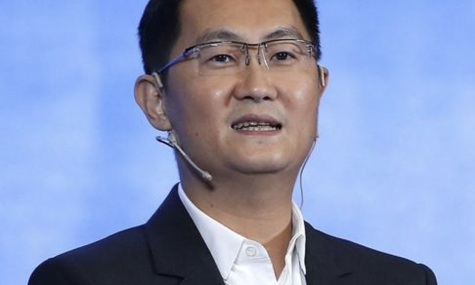 Tencent, a privately owned company founded in 1998 by Ma Huateng, current deputy to the Fifth Shenzhen Municipal People's Congress and servant of the 12thNational People's Congress; a politician through and through.
Tencent has for the last decade been buying stock in many privately owned western media companies and has become more well known recently with heavy criticism alleging Tencent used their finances to influence western free speech and censor any criticism regarding the CCP or any of its worrying domestic policies.
In September the National Basketball Association and Houston Rockets' James Harden tried to make amends with the Chinese government and media partner Tencent for a tweet posted and then quickly deleted by the Rockets General Manager Daryl Morey which stated, "Fight for freedom. Stand with Hong Kong." Events in China promoting the NBA were canceled, and China state broadcaster CCTV did not air games. Though NBA Chief Communications Officer Mike Bass issued an apology on October 7, NBA Commissioner Adam Silver seems to have given an about face to Chinese exclusion stating, "We are not apologizing for Daryl exercising his freedom of expression." Tencent however is not happy and has lost billions while rigidly refusing to work with the NBA.
Activision Blizzard, a multi-platform gaming company specializing in role-playing games and competitive play whom Tencent owns a 5% share of, also reprimanded one of their tournament contestants in September. Chung "Blitzchung" Ng Wai was a contestant in the Hearthstone Grandmasters tournament and while appearing on a Taiwanese stream wore a gas mask and said, "Liberate Hong Kong. Revolution of our age!" The official stream was shortly removed thereafter. Activision Blizzard found that the protest action violated a competition rule against "engaging in any act that, in Blizzard's sole discretion, brings you into public disrepute, offends a portion or group of the public, or otherwise damages Blizzard image." Activision Blizzard then fined Ng Wai the sum total of his current tournament winnings and suspended him for 12 months from competing in the Grandmasters.
There is a large market for video games in the Asian market and Activision Blizzard in particular has a big investment in the region. More broadly, Tencent has invested heavily in US-based gaming interests over the years. Activision Blizzard has since rescinded the fine and returned Ng Wai's winnings, as well as reducing his ban from 12 months to 6 months after consumer backlash.
There is a great danger in allowing foreign officials to dictate what we can and cannot speak or listen to. Tencent is not independent of the CCP; that is not how communism works. Therefore, Tencent and certainly Huateng serve the CCP and its goals and plans with every shrewd and calculating purchase, silence, and promotion.
The Chinese government's plans to control its citizens through Orwellian authoritarianism, prison camps and limitation of information are all ideas worthy of criticism and further investigation. If Tencent has its way however, they will simply pay to not be criticized. As Tencent buys more and more ownership of western media, the thrall company becomes part of the whole, part of Tencent. After the events with Ng Wai, Tencent with 5% ownership of Activision Blizzard, an American company, Blizzard's official Chinese Twitter account put out a statement which translated to "we will always respect and defend the pride of our country."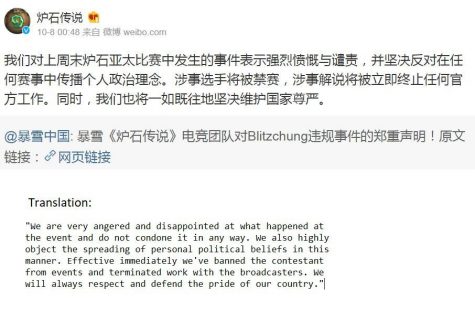 Tencent is looking to control the narrative abroad as it does domestically, and has structured its strategy to take advantage of western society as effectively as possible, through consumerism.