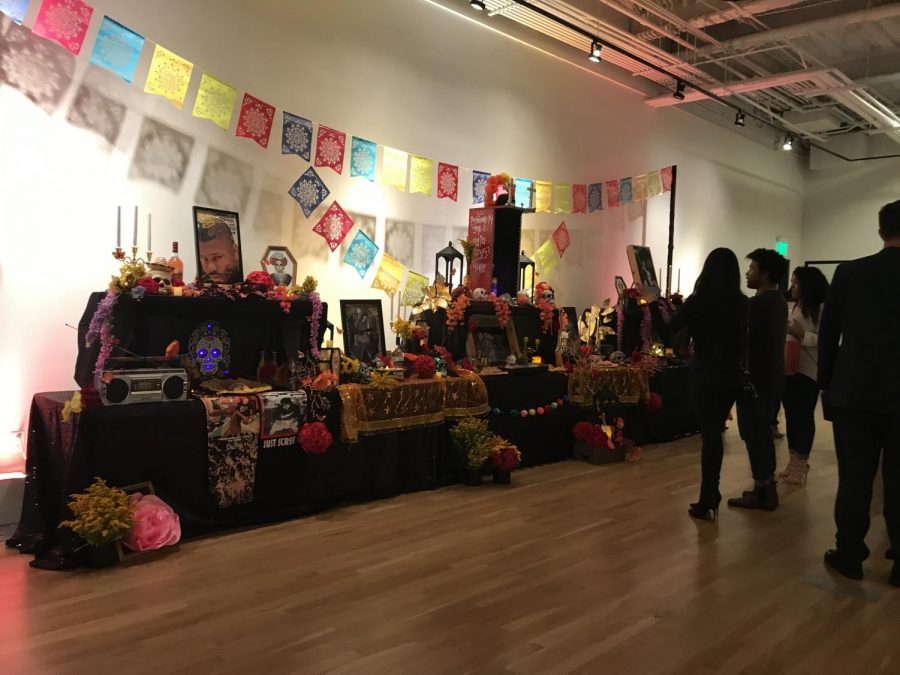 George Vasquez
Ben Desoto, a photo journalist for the Houston Post and Houston Chronicle for over 30 years, had the opportunity to capture Houston's music history through the lens of his camera. Co-Presented by the Houston Latino Film Festival, a film-screening and gallery
was held at the Matchbox Theater in downtown Wednesday night, to tell the tale about a Houston photogr
apher who's captured iconic Houston artists, as well as touring artists in concert.
Desoto describes his experience as a photo journalist started off with covering the city's underground punk rock scene during the 1980s. Young and enthusiastic to do what he loved, Desoto eventually started to get assignments for the hip hop scene, in which received numerous opportunities to be able to go on tour with major acts, such as the Geto Boys. The documentary goes into detail about how Desoto strategically captured some of his best work by setting up the lights for the crowd lighting before shows, signals of moments to capture during live shoots, and being able to flip through different camera lenses to capture different stories he wanted to tell.
Throughout the film, there were separate interviews of Desoto recollecting and reminiscing of some of the photos he had captured of iconic subjects, such as the Ramones, Prince, Michael Jackson, Willie D, Geto Boys, and Robert Earl Davis Jr., better known as DJ Screw. Although most of these artists were well known at the time, Ben Desoto was able to capture the Geto Boys when they were "up incoming", and DJ Screw when he was underground but was of course well known throughout south Texas. The photos Desoto captured of the hip hop influencer were the first and famously known to Screw's biography, as he regrettably passed away at the young age of 29.
Desoto eventually donated thousands of his rolls of film to the University of Houston Public Art Collection and to the African-American Library at the Gregory School after having thought to have early onset dementia and Alzheimer's. Desoto's local legacy may still live on for us to learn and appreciate his vital work in Houston's music scene. Desoto now resides in Utah, where he happily lives closer to his children.
For a deeper dive into Ben Desoto's work, please visit his website here.