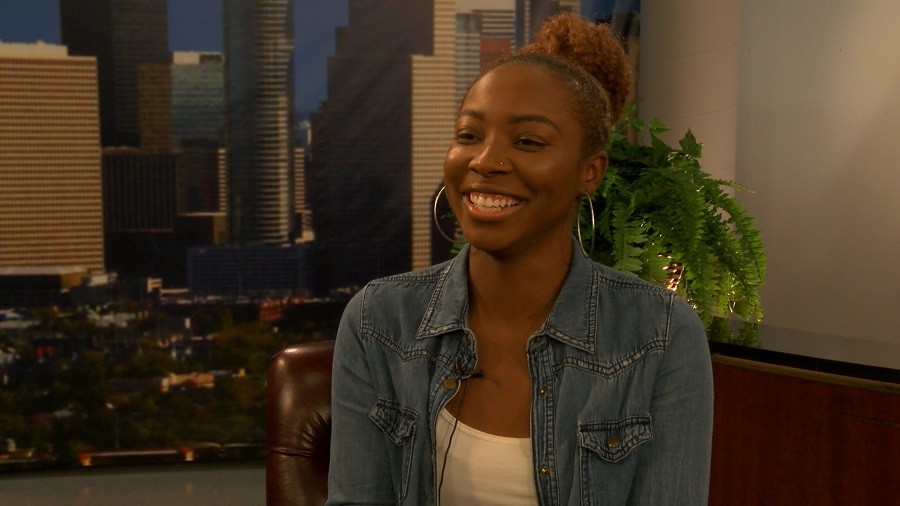 Erik Calderson
Houston is growing and the lifestyle we are leading is far beyond what any generation has ever experienced. The West side of Houston has more affluence than any city I've ever seen, and if you add in The Galleria, West University, The Heights and River Oaks, you see wealth left and right.
What about those parts of the city where people still struggle, like the Third and Fifth Ward, and Denver Harbour? What's being done in those parts of the city to help out?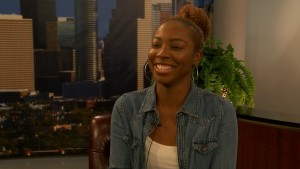 Houston Community College student Breanna Cotton is involved in making sure that development is happening in the less fortunate parts of Houston. She grew up in the Third Ward, and from an early age began volunteering in her community. Worried about the schools she would be attending, her mother decided to homeschool her.
Cotton explained how, by visiting with an HCC Adviser, she easily transitioned from homeschooling to college.
She is now excited about transitioning from HCC to the University of Houston. Her dream is to return to her community and open a restaurant. "I want to attend University of Houston for Hotel and Restaurant Management because they're one of the top schools for that degree."
Last fall and this spring semester, Cotton volunteers at a unique program called 'From A Space to a Place'. It's a program founded by Karine Parker of the Texan French Alliance for the Arts. The purpose of this program is to use art to inspire the youth to improve and give back to their community.
This program is currently being held at Agape Development Ministries in the Third Ward. Two or three times a week after school, a group of middle school children meet to learn from community leaders and to be inspired to develop their talents and their community.
From 'A Space to A Place' is a five stage process. First students meet to learn about themselves and to gain a sense of purpose. They study the life of William the Conqueror, learning about chivalry in France and England. They create their own crest to illustrate their personal values, vision and motto.
They learn about each other as they share their visions, and they learn to respect each other's differences.
In the second stage, they learn about team building, and the power of image and language. Through special activities, they work in small groups to reflect and build a stronger image. In the third stage, they learn about strength and needs. A wide range of community leaders come and talk about their work and involvement within the community.
In the fourth stage of this program, kids learn about brainstorming and mindmapping. As a collective group, the children are asked to put together something that will benefit the community through the use of art. They learn how to put their ideas to paper and plan them out. During the fifth and final stage, they implement those ideas.
Last fall, the kids decided to paint a mural that symbolizes the importance of community and development. They planned a block party with concessions and music to celebrate their achievements.
Cotton started participating at an early age in these kinds of programs through the Youth Council.
"My parents always instilled in us values of helping other people out and having a sense of ownership in the place that we live." She has seen the community change and develop over time. She takes ownership for where she lives and plans to dedicate her life to helping her community.
For more info: TexanFrenchAlliance.org