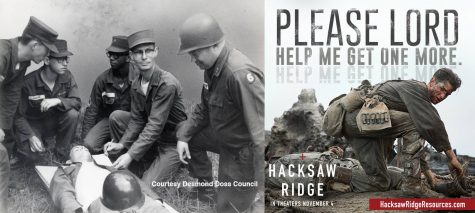 Erik Calderon, Staff Writer
April 18, 2017
Filed under A&E, Showcase
Desmond Doss was the only American soldier in WWII to fight on the front lines without a weapon. Even though he believed that the war was justified, he did not believe in taking a life. While Terry Benedict was a young boy, he loved to read. He came across a book called The Unlikeliest Hero about...