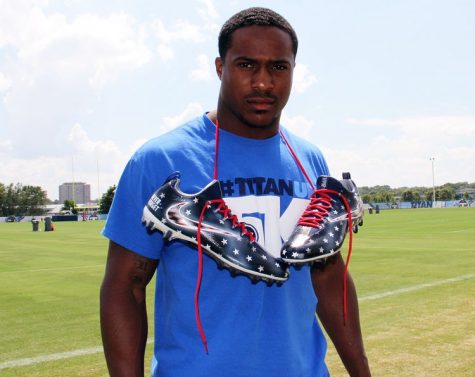 John Cañamar, Sports Editor
September 11, 2016
Filed under Showcase, Sports
The NFL has issued a warning to Tennessee Titans' Linebacker Avery Williamson, that he will be fined if he wears his custom airbrushed 9-11 themed cleats. Reason, they do not go with his team's color scheme. That's correct, because the Titans do not have the right shades of red, white and...