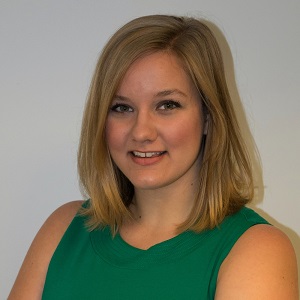 You can reach her at
[email protected]
Alyssa was born and raised in Houston. She was homeschooled K-12 and is a journalism major. She is a Phi Theta Kappa Honor Society member and Texas Region Hall of Honor inductee with nothing but love for her
Omega Sigma
Chapter family. Alyssa is mesmerized by the magic of theatre and has acted in the college's production of Shakespeare's '
Comedy of Errors
' (fall 2015) as the Abbess and Luce and in an Acting III class showcase (spring 2016), both at the Stafford campus. She published a research essay in the college's history journal 'Fronteras Unidas' spring 2017 edition. Alyssa was a panelist at U.N. Global Issues Day 2017 at the West Loop campus, and helped plan and host U.N.
World Water Day
2015 at the 
Stafford
 campus. She previously served as The Egalitarian
editor-in-chief
from October 2014 - May 2016, and she has served as the news editor since January 2017. Find her on 
Twitter
 and
LinkedIn
.
Alyssa Foley, News Editor
Jul 02, 2017

Phi Theta Kappa chapter elects new officers

(Story)

Jun 30, 2017

Student-artist inspires with 'Elevate'

(Story)

Jun 08, 2017

'Freaky Friday' a musical hit

(Story)

Apr 26, 2017

Omega Sigma top 100

(Story)

Apr 27, 2017

Textbook sticker-shock free degree

(Story)

Apr 19, 2017

Student Gov changes structure

(Story)

Apr 05, 2017

Where to transfer? Knowledge is power

(Story)

Mar 23, 2017

'An Act of God' is divinely-inspired comedy

(Story)

Mar 22, 2017

1,000-pound animal, 10-year-old girl

(Story/Photo)

Mar 22, 2017

Honor society wins at regionals

(Story)

Mar 22, 2017

HCCPD assists in HPD matter

(Story)

Mar 11, 2017

Trustee called out for anti-LGBT rant, again

(Story)

Mar 11, 2017

Sold! HCC's latest land deals

(Story)

Mar 11, 2017

HCC passes Campus Carry policy

(Story)

Mar 08, 2017

Chancellor praises college

(Story)

Feb 28, 2017

Brays Oaks Campus lock down over

(Story)

Feb 24, 2017

'Let the Right One In' terrifies and charms on-stage

(Story)

Feb 22, 2017

Marijuana decriminalized

(Story)

Feb 22, 2017

Students lobby at capitol

(Story/Photo)

Feb 09, 2017

Two HCC cafeterias violated code

(Story)

Feb 08, 2017

HCC students advised not to travel abroad

(Story)

Jan 26, 2017

Jack Kent Cooke award semifinalists

(Story)

Jan 25, 2017

HCC vote supports dreamers

(Story)

May 24, 2016

Students dine with Annise Parker

(Story)

May 21, 2016

Rough Ride: College takes estimated $37K loss in Rodeo parking

(Story)

May 18, 2016

HCC graduates over 2,500

(Story/Photo)

May 18, 2016

HCC to revamp advising

(Story)

May 06, 2016

HCC plans to improve student experience

(Story)

Apr 22, 2016

Dr. Beatty explains goal of increasing student success

(Story)

Apr 22, 2016

Central SGA places 3rd in convention song contest

(Story)

Apr 21, 2016

USC launches survey for food options

(Story)

Apr 21, 2016

Heads Up America: here comes free college

(Story)

Apr 21, 2016

HCC honor society ranks as one of the best in the world

(Story)

Apr 14, 2016

A beautiful struggle: Elisa Cardenas

(Story)

Apr 13, 2016

Phi Theta Kappa inducts new members

(Story)

Apr 11, 2016

NSCS welcomes 500 new members

(Story)

Apr 07, 2016

Missouri City campus is a good deal

(Story)

Apr 06, 2016

Chancellor Cesar Maldonado clear of all charges

(Story)

Apr 06, 2016

HLSR surpass $175 million in scholarships

(Story)

Apr 03, 2016

Textbooks outrageous prices: Students request affordable options

(Story/Photo)

Mar 14, 2016

Students, faculty ask board chair tough questions

(Story/Photo)

Mar 13, 2016

Spring break staycations around Houston

(Story/Photo)

Mar 13, 2016

Honors College expanding

(Story)

Mar 13, 2016

Campus property economics

(Story)

Mar 13, 2016

How transformation is shaping up

(Story)

Mar 09, 2016

Chancellor Maldonado says "No"

(Story)

Mar 01, 2016

TSI change helping, hurting students success rates

(Story)

Feb 27, 2016

Cyber Perks

(Story/Photo/Video)

Feb 24, 2016

HCC Nursing Program: Hanging on with life support

(Story/Photo)

Feb 24, 2016

On your mark, get set, walk

(Story)

Feb 19, 2016

Students give free hugs

(Story)

Feb 12, 2016
Feb 12, 2016

Medical student aids classmate

(Story)

Feb 11, 2016

Professor-poet recites

(Photo)

Feb 10, 2016

Center of Excellence opens

(Photo)

Feb 10, 2016

Is Conn's property a con?

(Story)

Feb 10, 2016

'The Lady in the Van' brings sunshine

(Photo)

Feb 09, 2016

Get 2 GB free on Google Drive, today only

(Story)

Feb 02, 2016

Open Carry is not Campus Carry

(Story)

Jan 31, 2016

Controversial MoCity campus relocates

(Story)

Jan 30, 2016

What's with the Greek name?

(Story/Photo)

Jan 28, 2016

New policy, free college for high schoolers

(Story)

Jan 27, 2016

Get covered

(Story/Photo)

Jan 27, 2016

Texas is #1 in uninsured

(Story)

Jan 26, 2016

Editor in Chief Interview on KPFT

(Story/Video)

Jan 23, 2016

Trustees take oath of office

(Story)

Dec 28, 2015

Bullets fly over Hobby Center

(Story/Photo)

Dec 24, 2015

HCC Police make Christmas merry

(Story)

Dec 23, 2015

Farewell Trustee Mullins, hello Dr. Hansen

(Story/Photo)

Dec 19, 2015

Panel talks local control, pensions

(Story)

Dec 10, 2015

Textbooks: what's next?

(Story)

Dec 10, 2015

New student email, perks

(Story)

Nov 26, 2015

Laser Etched Name Pate

(Story/Video)

Nov 20, 2015

Southwest hosts pep rally

(Story/Photo)

Oct 12, 2015

Student Gov starts petition for rec center

(Story/Photo)

Oct 08, 2015

Free tutoring Oct 17

(Story)

Oct 07, 2015

Student group calls out trustee

(Story)

Sep 30, 2015

Deadline to register to vote Oct 4

(Story)

Sep 29, 2015

Wells Fargo gives 20K to HCC

(Story)

Sep 21, 2015

Fab Lab to re-open in Oct

(Story/Photo)

Sep 16, 2015

Free textbook rental launches

(Story/Photo)

Sep 15, 2015

Honor students give advice to freshmen

(Story)

Sep 12, 2015

Peter Pan flys through Houston

(Story)

Sep 10, 2015

Council represents students

(Story)

Sep 05, 2015

All American workers

(Story)

Aug 31, 2015

North Forest residents demand promised campus

(Story)

Aug 22, 2015

Katy Rotary gives scholarships

(Story)

Aug 20, 2015

Students learn global citizenship at seminar

(Story)

May 21, 2015

Over 2,000 turn tassels at HCC graduation

(Story)

May 08, 2015

HCC sets 2015 graduation guidelines

(Story)

May 08, 2015

Vote in Southwest SGA Elections

(Story)

Apr 23, 2015

Phi Theta Kappa recognizes excellence at spring induction

(Story)

Apr 22, 2015

HCC engineering head touts program

(Story/Photo)

Apr 22, 2015

Plan calls for 'Centers of Excellence'; new faculty positions

(Story)

Apr 18, 2015

Slideshow: Free Hugs at Stafford campus

(Story)

Apr 08, 2015

Panel discusses natural hair

(Story/Photo)

Apr 14, 2015

Get free stuff on Tax Day

(Story)

Apr 11, 2015

Chancellor announces transformation plan

(Story)

Mar 31, 2015

Slideshow: World Water Day 2015

(Story)

Mar 25, 2015

World Water Day coming to Stafford campus

(Story)

Mar 13, 2015

HCC employees undergo new training

(Story)

Mar 12, 2015

Spring break on a budget options

(Story)

Mar 12, 2015

Food Truck Fest coming to HCC West Loop

(Story)

Feb 26, 2015

Psi Kappa hosts LGBT activist

(Story)

Feb 26, 2015

HCC accelerates college for students

(Story/Photo)

Jan 29, 2015

Central Fine Arts Calendar

(Photo)

Feb 13, 2015

HCC to move Missouri City campus

(Story)

Feb 12, 2015

The choice of measles

(Story)

Feb 12, 2015

Free Neighborhood Tax Help

(Photo)

Jan 30, 2015

Groups seek policy change

(Story)

Jan 30, 2015

Fort Bend Astronomy Club looks to stars

(Story)

Jan 30, 2015
Jan 30, 2015

Photos: Welcome Back! from Central SGA

(Story/Photo)

Dec 22, 2014

Josh Gad on 'The Wedding Ringer' and his career

(Story)

Dec 09, 2014

Review: The Pot Boiler, The Actor's Nightmare

(Story)

Nov 25, 2014

CAD Society hosts Info session on piping industry

(Story)

Nov 10, 2014

Drops in the bucket: NSLS hosts Sheryl WuDunn and Nicholas Kristof

(Story)

Nov 06, 2014

Game day coming to Stafford Nov. 12

(Story)

Nov 02, 2014

Makers show, tell, and create at Houston's Mini Maker Faire

(Story/Photo)

Oct 28, 2014

Students consider chiropractic careers at Southwest college

(Story)

Oct 28, 2014

Houston Mini Maker Faire coming to Stafford Centre Nov. 1st

(Story)